Learn data analysis to power your career
Gain valuable knowledge and insights into how data can be synthesized and visualized, and how to apply it in a wide range of real-world scenarios. You'll build foundational skills that prepare you for a career that can span across a wide array of industries and roles.
Enroll in Data Analysis now
Position yourself for growth in our data-driven economy
Calbright's Data Analysis Certificate Program provides the foundation for a career in the field, and serves as a springboard to the Google Professional Data Analytics Certification.
What is Data Analysis?
Data analysis is the ability to organize, interpret, and act on critical statistics and large amounts of information. It is an essential skill set in every industry as employers seek ways to improve and optimize data-driven decisions and operations.
What can Calbright's data analysis certificate program do for you?
Students will learn to:
Analyze data systems and automate information retrieval
Identify key business insights
Prepare reports that show leaders how this data could be applied to their business model
This program includes wraparound support. Our faculty and our success team, which includes tutors and career services, will be with you every step of the way.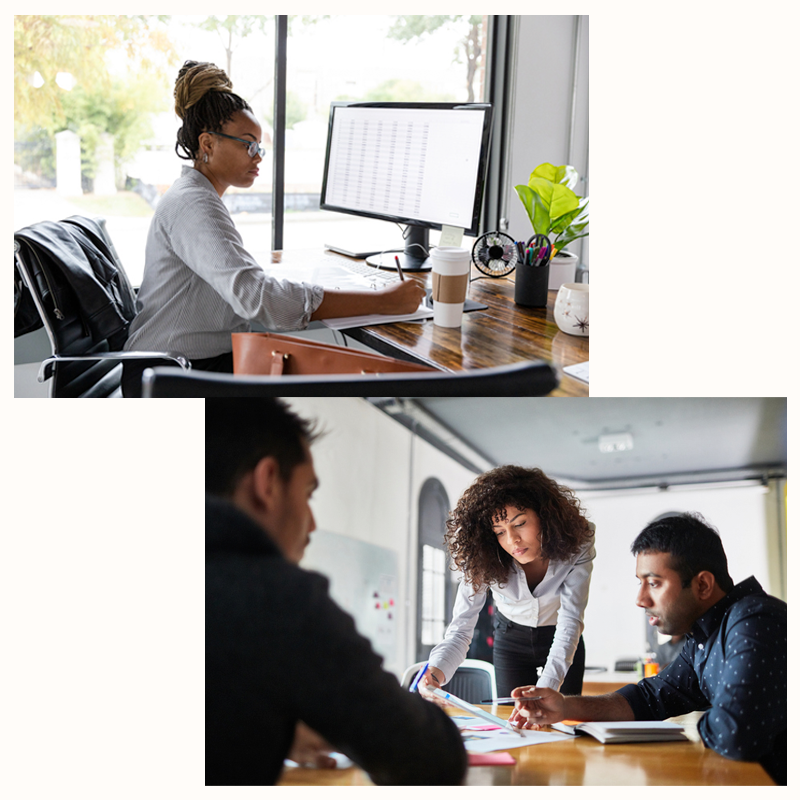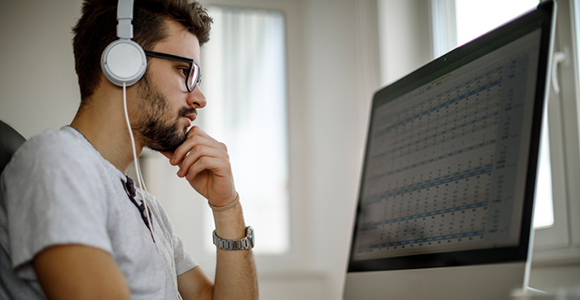 Introduction to Structured Data
This introductory course establishes a baseline understanding of terminology used in data analysis, how data is generated, and how to organize and visualize data using spreadsheets and Structured Query Language (SQL). You'll begin preparing for the workplace by learning effective presentation and data storytelling techniques.
Application of Structured Data
This course is a hands-on experience where you'll apply your knowledge, skills, and abilities to a real-world data project. This will include the manipulation of data using SQL to tell a story and give you the opportunity to present the interpretation of your data findings.
Calbright programs are designed to reflect labor market needs, and are built in collaboration with employers. You'll build knowledge and skills in Data Analysis that will translate across a wide variety of business contexts. The program covers these topics and more:
Note: While Calbright programs are flexibly paced, enrollment agreements are limited in duration.
Students are enrolled in successive 6-month terms for a maximum program length of three years.
Our online community college is currently tuition free for residents of California, over the age of 18, with a high school diploma or GED.
Certificate in Less Than One Year
We measure progress by the skills you've mastered — not by how many hours you've spent in the classroom — so you can move at the speed that's right for you. Students can complete this course in approximately four months with an average weekly commitment of less than five hours. You will receive a badge verifying completion so you can advertise your new skills on your LinkedIn page and prove your competency to prospective employers.
Academic and Career Support
In addition to tutoring and academic support, our career services team can help you prepare for your job search, from practicing interviews and refining your resume to virtual events with employers and industry professionals.
Calbright is open to all California residents aged 18 years or older who have a high school diploma or GED equivalent.
All Californians — regardless of immigration status — are welcome to enroll.
First, our training programs prepare you to earn industry-recognized certifications (via exams offered by third-party providers like CompTIA and Salesforce), proof to employers that you're ready to succeed in a new career on day one of employment.
Second, every student that completes a program also gets a dedicated team of professional experts that will coach you to be the best version of yourself during your job search.
Third, all of our courses are flexibly-paced and 100% online — designed around your own unique life circumstances so school never gets in the way of other priorities.
Plus, Calbright comes at no out-of-pocket cost to you. Even the cost of the exams to receive industry-recognized certifications (such as the CompTIA A+, Security+, and Salesforce Certified Administrator exams) in your program of choice are covered.
We also offer resources that include (but are not limited to) technology support through our Chromebook and WiFi hotspot lending library; career counseling; and mental health services. All this and more make Calbright a great choice if you're looking to level up your skillset.
Yes! All of our programs are currently free thanks to public funding from the State of California. That includes program tuition, testing costs, and technology resources like laptops and WiFi devices from our lending library.
Because our programs are free, we don't need to offer financial aid.
Yes! Calbright was granted accreditation by the Distance Education Accrediting Commission in July 2023, more than a year ahead of the deadline provided in the College's founding legislation. Accreditation is an important consumer protection that validates the integrity and quality of the College's academic programs and operations.
Starting an application is easy! If you're ready to begin your journey with us, click here. If you still have questions or would like to get in contact another way, you've got plenty of options.
You can always reach out to success@calbright.org and someone from our team will get back with you via email ASAP.
You can also use the webchat function on our homepage, call us at 1-833-956-0225, or even text HELLO to (510) 330-1817.
Calbright's model is built around the needs of its adult learners. This means students can make progress when it works in their own schedule, whether that's after your kids have gone to bed, over the weekend, or between shifts at work. Our student support team will work with you when you begin the program to create a realistic timeline to guide you. Timelines are three months, six months, ten months, or 14 months, providing flexibility as well as structure and gentle accountability to help stay on track.
We currently have five online, flexibly-paced training programs: IT Support, Medical Coding*, Cybersecurity, Customer Relationship Management (CRM) Platform Administration, and Equitable Health Impacts: Diversity, Equity, and Inclusion.
These programs are the first of many, with each fitting into wraparound services designed to prepare you for success in the job market.
*Please note that we are currently not accepting new applications into the Medical Coding program.
Questions? Our Success Team is here for you.