Learn data analysis to power your career
Calbright's Data Analysis Certificate Program provides the foundation for a career in the field, and serves as a springboard to the Google Professional Data Analytics Certification.
What is Data Analysis?
Data analysis is the ability to organize, interpret, and act on critical statistics and large amounts of information. It is an essential skill set in every industry as employers seek ways to improve and optimize data-driven decisions and operations.
What can Calbright's data analysis certificate program do for you?
Students will learn to:
Analyze data systems and automate information retrieval
Identify key business insights
Prepare reports that show leaders how this data could be applied to their business model
100% Free​
No tuition, no fees, no financial aid forms – we're free to Californians!​
Online
Designed for virtual learning from the start. Access courses anywhere.​
Flexibly Paced
Take classes on your schedule. We fit into your life.​
Certificate in 1 Year
Study a few hours each week, earn your Calbright certificate in under a year.​
Why do companies need Data Analysts?
Data analysts gather, manage, and visualize data for business intelligence insights in order to answer a question or to solve a problem. They provide critical information for organizational decision making and are found in many industries, including business, finance, insurance, criminal justice, science, medicine, and government.
Calbright's Data Analysis certificate program is built in collaboration with employers, designed to reflect labor market insights and the needs of fast-growing sectors. 
The need for data analysts is growing – the U.S. Bureau of Labor Statistics projects a 36% nationwide increase in data analyst jobs by 2031.

Upon completion of the program, you'll be both a generalist and a specialist, ready to apply your understanding to a variety of new opportunities and, if you choose, move toward the Google Professional Data Analytics Certification.
This program is currently free to California residents.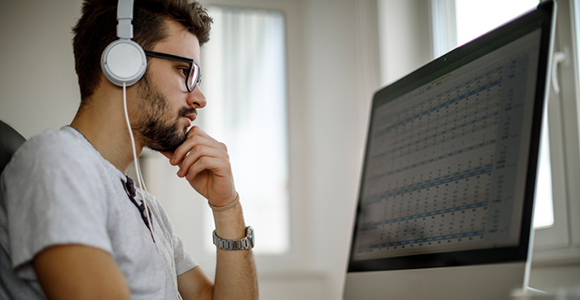 Introduction to Structured Data​
This introductory course establishes a baseline understanding of terminology used in data analysis, how data is generated, and how to organize and visualize data using spreadsheets and Structured Query Language (SQL). You'll begin preparing for the workplace by learning effective presentation and data storytelling techniques.
Application of Structured Data​
This course is a hands-on experience where you'll apply your knowledge, skills, and abilities to a real-world data project. This will include the manipulation of data using SQL to tell a story and give you the opportunity to present the interpretation of your data findings.
Calbright programs are designed to reflect labor market needs, and are built in collaboration with employers. You'll build knowledge and skills in Data Analysis that will translate across a wide variety of business contexts. The program covers these topics and more:
Note: While Calbright programs are flexibly paced, enrollment agreements are limited in duration.
Students are enrolled in successive 6-month terms for a maximum program length of three years.
What can you do with a certificate in Data Analysis?
Data Analyst
Data Analysts gather, manage and visualize data for business intelligence insights in order to answer a question or to solve a problem. Data Analysts work in many industries, including business, finance, criminal justice, science, medicine, and government.
Office Administrator
Collects, compiles, and analyzes information from various sources on a variety of specialized topics related to assigned programs; participates in the preparation of reports that present and interpret data, identify alternatives, and makes and justifies recommendations.
Retail Manager
Responsible for total store sales, sales growth and how your team can contribute impact total store profitability. You will know and assess the competition; leverage guest insights and feedback to drive the business model.
We'll help you get there!
No one should have to be in college alone, and at Calbright you've got a team working with you, supporting your success. Whether it's help with your classes, help with technology, or even someone to help connect you to services you need in your life, we are here to be part of your journey to a better career and help transition you into a job in tech.
Jobs, salary, and growth data via Lightcast, August 2023.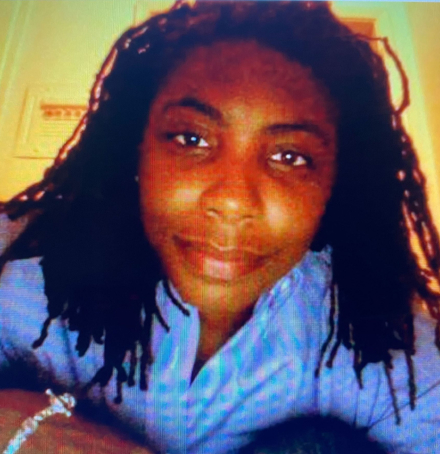 CRM Platform Administration Student
"I really like the modules. I really like the flow. It's easy to digest, and it's fun. I work nights, so at night is when I really get a chance to sneak away and study. And I actually want to get on the computer and read for class."
CRM Platform Administration Student
"Calbright's a free program, but it provides a lot of value. They offer many resources like workshops, academic counseling, and career coaching, all of which can easily be accessed on programs like Slack."
CRM Platform Administration Student
"Calbright has it all. A one stop shop for a new career. It's great. It's what we need."
CRM Platform Administration student
"I love that Calbright allows me to enjoy learning new skills at a flexible pace without the stress of a strict schedule. Flexibility is important, especially for those of us with families and other important responsibilities."
"My experience with Calbright has been very positive. It was different from the way I remembered college. It was even fun! I appreciated that they were available outside of normal business hours. There was always somebody available to connect with you."
Our most important job is your success. Our Student Success team connects you with academic counseling and support, tutoring, career services, accessibility services, and more.
Calbright is open to all California residents aged 18 years or older who have a high school diploma or GED equivalent.
All Californians — regardless of immigration status — are welcome to enroll.
First, our training programs prepare you to earn industry-recognized certifications (via exams offered by third-party providers like CompTIA and Salesforce), proof to employers that you're ready to succeed in a new career on day one of employment.
Second, every student that completes a program also gets a dedicated team of professional experts that will coach you to be the best version of yourself during your job search.
Third, all of our courses are flexibly-paced and 100% online — designed around your own unique life circumstances so school never gets in the way of other priorities.
Plus, Calbright comes at no out-of-pocket cost to you. Even the cost of the exams to receive industry-recognized certifications (such as the CompTIA A+, Security+, and Salesforce Certified Administrator exams) in your program of choice are covered.
We also offer resources that include (but are not limited to) technology support through our Chromebook and WiFi hotspot lending library; career counseling; and mental health services. All this and more make Calbright a great choice if you're looking to level up your skillset.
Yes! All of our programs are currently free thanks to public funding from the State of California. That includes program tuition, testing costs, and technology resources like laptops and WiFi devices from our lending library.
Because our programs are free, we don't need to offer financial aid.
Yes! Calbright was granted accreditation by the Distance Education Accrediting Commission in July 2023, more than a year ahead of the deadline provided in the College's founding legislation. Accreditation is an important consumer protection that validates the integrity and quality of the College's academic programs and operations.
Starting an application is easy! If you're ready to begin your journey with us, click here. If you still have questions or would like to get in contact another way, you've got plenty of options.
You can always reach out to success@calbright.org and someone from our team will get back with you via email ASAP.
You can also use the webchat function on our homepage, call us at 1-833-956-0225, or even text HELLO to (510) 330-1817.
Calbright's model is built around the needs of its adult learners. This means students can make progress when it works in their own schedule, whether that's after your kids have gone to bed, over the weekend, or between shifts at work. Our student support team will work with you when you begin the program to create a realistic timeline to guide you. Timelines are three months, six months, ten months, or 14 months, providing flexibility as well as structure and gentle accountability to help stay on track.
We currently have five online, flexibly-paced training programs: IT Support, Medical Coding*, Cybersecurity, Customer Relationship Management (CRM) Platform Administration, and Equitable Health Impacts: Diversity, Equity, and Inclusion.
These programs are the first of many, with each fitting into wraparound services designed to prepare you for success in the job market.
*Please note that we are currently not accepting new applications into the Medical Coding program.
Learn how Calbright can unlock a brighter future
Questions? Our Success Team is here for you.