Notice something different? Calbright College's new home is calbright.edu, following recent accreditation from the Distance Education Accrediting Commission!
Join us: Learn about Calbright programs at our next Info Session
Next Session: Wednesday, December 13, 4:00pm PT
Start Here, Succeed Anywhere
With programs geared to help you develop skills for in-demand jobs, Calbright prepares you for a better career, on your timeline, with tuition and fees currently free for adult Californians. A proud member of the California Community Colleges system.
Designed For You
Get personalized support, from career coaching to academic counseling, when you need it. Connect with faculty when and how you want.
Start Your Next Chapter
Calbright helps you build on the skills you already have and prepares you to earn industry-valued certifications in growing fields.
Study On Your Schedule
Our programs are online, self-paced, and can be accessed anywhere, anytime. Work as fast as you want while taking the time you need.
Learn about Calbright programs with a Virtual Info Session
Next Session: Wednesday, December 13, 4:00 pm PT
Location: Online
Calbright students are working adults from all across California.
"In total, it took me about eight months from when I started Calbright, to finding a new job and getting my first raise. Calbright's IT Support program gave me the opportunity I needed to get the job I always wanted."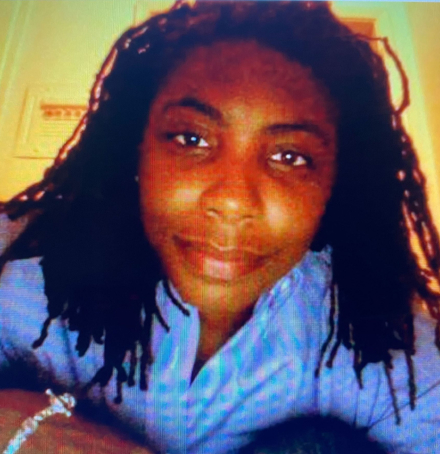 CRM Platform Administration Student
"I really like the modules. I really like the flow. It's easy to digest, and it's fun. I work nights, so at night is when I really get a chance to sneak away and study. And I actually want to get on the computer and read for class."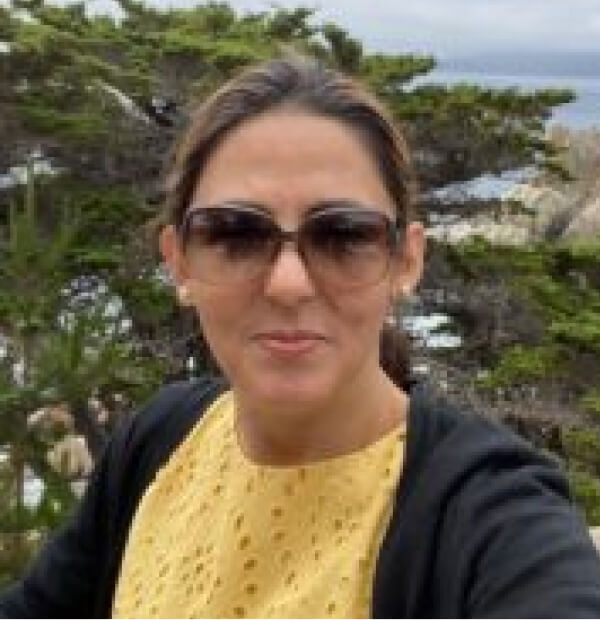 "Calbright's instructors and counselors were always available to provide valuable emotional and academic support. I wasn't doing it alone, and now that I've got my cybersecurity certificate, I'm looking forward to finding a job where I will gain experience and use my knowledge. Calbright's career coach and career services staff are helping with that, too. I feel blessed."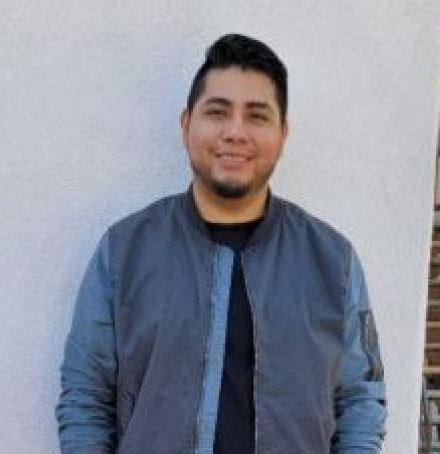 "My experience with Calbright so far has been amazing. I've already gotten a better job. I left my administrative assistant job for a company that works in robotics. I didn't believe that I was qualified, but Calbright's Career Services helped me make my resume appealing to the kind of company I wanted to work for."
"My experience with Calbright so far has been amazing. It is a user-friendly program and they have provided all the necessary books and manuals for studying. I have had routine follow-up phone meetings with student advocates wanting to know how my studies are going and how they can improve my experience."
Find The Perfect Path For You
Develop the core skills necessary to succeed in a new technology career and prepare to pass the CompTIA A+ exam.
Calbright is open to all California residents aged 18 years or older who have a high school diploma or GED equivalent.
All Californians — regardless of immigration status — are welcome to enroll.
Yes! All of our programs are currently free thanks to public funding from the State of California. That includes program tuition, testing costs, and technology resources like laptops and WiFi devices from our lending library.
Because our programs are free, we don't need to offer financial aid.
First, our training programs prepare you to earn industry-recognized certifications (via exams offered by third-party providers like CompTIA and Salesforce), proof to employers that you're ready to succeed in a new career on day one of employment.
Second, every student that completes a program also gets a dedicated team of professional experts that will coach you to be the best version of yourself during your job search.
Third, all of our courses are flexibly-paced and 100% online — designed around your own unique life circumstances so school never gets in the way of other priorities.
Plus, Calbright comes at no out-of-pocket cost to you. Even the cost of the exams to receive industry-recognized certifications (such as the CompTIA A+, Security+, and Salesforce Certified Administrator exams) in your program of choice are covered. 
We also offer resources that include (but are not limited to) technology support through our Chromebook and WiFi hotspot lending library; career counseling; and mental health services. All this and more make Calbright a great choice if you're looking to level up your skillset.
We currently have four online, flexibly-paced training programs: IT Support, Medical Coding*, Cybersecurity, and Customer Relationship Management (CRM) Platform Administration.
These programs are the first of many, with each fitting into wraparound services designed to prepare you for success in the job market.
*Please note that we are currently not accepting new applications into the Medical Coding program.
That depends on you and the pace you want to set, but all of our courses are designed to be completed in the shortest time possible — generally under a year. Your specific estimated time of completion will be determined when you meet with your Academic Success Counselor to develop your Comprehensive Student Education Plan (CSEP).
You can expect to complete a Customer Relationship Management (CRM) certificate in less than six months with an average weekly commitment of 6-12 hours.
For our IT and Cybersecurity programs, expect to complete your certificate in eight to ten months, assuming the same weekly commitment of 6-12 hours.
Starting an application is easy! If you're ready to begin your journey with us, click here. If you still have questions or would like to get in contact another way, you've got plenty of options.
You can always reach out to success@calbright.org and someone from our team will get back with you via email ASAP.
You can also use the webchat function on our homepage, call us at 1-833-956-0225, or text us at (510) 330-1817.
Calbright's programs can fit your schedule and accelerate your career with new skills.
Complete your application in less than 15 minutes and begin the onboarding process right away.